~Welcome Traveler~
Within these pages you will find art, poetry, other creative endeavors, discussions of peace and human conditions, community and reflections to feed your soul and strengthen your heart. May the Light be with you.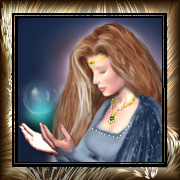 The world we share is full of so many distractions and at times it's very difficult to let go of all the 'shoulds ' and just allow ourselves time to reflect, to breathe deeply and to remember to feed our souls. These pages are filled with other places and times; with pieces of heart and passions of myself and friends. Each one of us has something that brings us joy and I have tried to share some of those quality bits of life here. Art, poems, stories, music, photography and peaceful and human causes; perhaps they will touch something within you. Run your mouse over the jewels in the borders to find the links and be sure to check those at the bottom of the page too.

As you wander these pages you will see links from time to time. These links might take you to sites I frequent or causes I support. I encourage you to check them out and hope they inspire you in positive ways.

The Community Message Board is a place for you to discuss what you find here and offer suggestions and criticisms. Please join with others in sharing your ideas and feelings about what you find on this site.

I want to encourage you to contribute to this site with your own efforts of creativity. Email me with submissions you might have to add to this site. I hope to be adding things regularly, so please come back and see what might be new. Let me know things you would like to see added and tell me the things you enjoyed the most. And if you feel inspired, please email me and let me know.

Please email me with comments or submissions at KyiaHaven@kyia.com.
What's New | Community | Peace | Causes | Poetry | Stories | Art | Songs & Lyrics | Photography | Taera | RP Gaming | Emerald Valley | Family | Friends | Interesting Links | News Sources